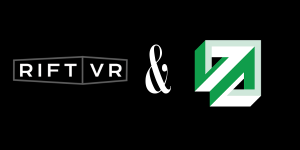 We're excited to announce that RoadToVR.com and RiftVR.com will be joining forces! As of today, RiftVR will merge with RoadToVR to create, what we hope, will become the definitive destination for all things VR!
Ben, the owner of RoadtoVR, and I decided that as we both shared a common goals for each of our websites and that it made complete sense to combine our efforts to produce something even better for our readers. And, as RoadToVR is by far the most established of the two sites, it made sense to build from that strong base. As a result, RiftVR will receive no further updates from today and will, eventually, cease to exist entirely.
So, thanks for stopping by and for supporting us during our brief existence, so why not come and join me over at RoadToVR.com for all your daily VR news requirements. We have a Trio of Q&As with prominent developers of Hawken, Blackspace and Miner Wars    which needs your input.
See you on the other side!
Paul James,
Webmaster, RiftVR.com