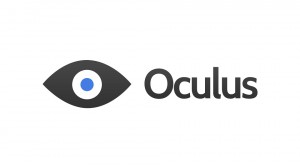 I wrote to Oculus not expecting much in the way of a response. Not that I would have blamed them. Let's face it, the fledgling company has had a 'moderately busy' few months and it just got a whole lot busier.
The hype began as reports of what some called 'Carmack's magic hat' filtered back from E3 this year. The word was that Virtual Reality was back and that this time it actually worked! But it wasn't until the launch of the Kickstarter project at the beginning of August when the world really sat up and took notice. In 24 hours, Oculus quadrupled their initial target of $250,000 and romped home in 30 days to almost $2.5M in pledges. With rewards promising fully-fledged 'Dev' units and a special version of Doom 3: BFG, Carmack's own contribution to the project, this was gaming catnip and a significant group of gamers and developers simply couldn't resist signing up.
Quakecon 2012 reaffirmed to the world that the Oculus Rift had arrived, with each of the keynote presentations, not least Carmack's, dominated by VR. The Rift had awakened dorment dreams held by an entire generation of prominent geeks and here was the Chief nerd telling us all, in no uncertain terms, that he believed the time was now for Virtual Reality to break free of it's turgid 90s legacy and deliver on it's original promises.
Quakecon would also see Palmer taking centre-stage alongside industry gaming heavyweights Carmack and Valve software's Michael Abrash waxing lyrical about the Oculus Rift and the future of Virtual and Augmented Reality. Palmer, the fresh-faced, endlessly enthusiastic enthusiast, who'd spent his spare time working towards his own HMD nirvana in his garage, seemed undaunted by the sudden thrust into the limelight. It was a confident debut and one which convinced me (among many others) that, in Gabe Newell's words, Palmer was the one to "..tackle this set of hard problems"
Despite all that however, it seems that the Oculus team rarely sleep and I received a gracious response from Nate Mitchell, VP of Product and Oculus co-founder, saying that the team would be happy to to do a short Q&A. So I asked you, the community, what you'd like to know. Below is Palmer's answer to those questions:
RiftVR: Palmer has been quoted as saying the Dev Kits might be tweaked before release. Can you detail any and all differences between the prototypes you've been showing to the public and the Kickstarter / Pre-order dev kits due to ship on December and beyond?
Palmer: We cannot detail them yet, we want to make absolutely sure that we can deliver all of them before going public. Oculus has been trying to underpromise all along, and we hope that because of that, we can overdeliver.
RiftVR: Regarding the SDK: How much will community input shape the
featureset and what platforms will be available to present that input?
Palmer: We have been getting a lot of feedback via email from people ranging from curious enthusiasts to top tier game developers, and that has given us a lot of good ideas. We are also monitoring the SDK Suggestions thread on the MTBS3D forums, many of the ideas there are things we are hard at work on.
RiftVR: There's some concern that what with the success of the Kickstarter
and now the advent of pre-orders you'll be inundated with Dev-kit
orders. Are you still on track to ship all KS rewards in December as
promised?
Palmer: No concern on our part whatsoever. The goal was always to deliver the Kickstarter developer kits on time, and we waited a few weeks after the Kickstarter ended to finally put preorders on our website. That gave us time to make sure that we would be able to deliver on time, and unless we start getting into the hundreds of thousands of units range, which I think is unlikely, December is still looking good.
RiftVR: We're aware it's difficult to give details on the consumer edition,although we know you're working to improve resolution. In an ideal world, what features would you like to see in the consumer edition?
Palmer: In a perfect world? Huge jump in resolution, decreased latency, "real" 6DOF tracking, body tracking, and reduced weight/size.
..so there we are. Some interesting responses which I'll look at in more detail in a followup article. What do you think?