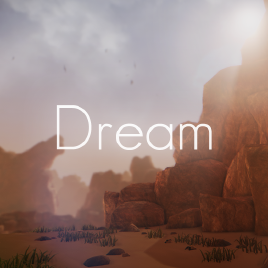 This is quickly becoming a tradition here at RiftVR. Hot on the heels of bothering you all for questions to ask NTHUSIM and then Oculus, I'm back to pester you again …
This time, developer of new Steam Greenlight poster child 'Dream' who go by the name Hypersloth have kindly agreed to a full length Q+A to try and help us learn more about their promising Oculus Rift enabled title that has just recently been Greenlit.
According to their profile page, Hypersloth comprises 3 members: Sam (Games Designer), Ash (Designer) and Lewis (3D Artist) and have managed to stir up a big chunk of interest around the Indie games community. Furthermore, their clear enthusiasm and support of the Oculus Rift HMD has made them members of a small groups of early adopter developer (along with Hawken, Miner Wars and BlackSpace) who are riding the crest of the Rift's media success.
So, if you can pop any questions in the comments section below (you'll need to register I'm afraid, the spam became too noisy) or in the Reddit entry in /r/oculus (I'll like once this is online).
Thank you in advance, and may the tradition continue. In the mean time, feast your eyes on the Dream greenlight trailer …